COURSE Management Skills
Human Resource Management Competency Development
Complete guide applicable to any industry for managers at any level: with downloadable resources & assignments.
Created by
Abhisek Gupta
About this course
Take the next step in your career! Whether you're an up-and-coming professional, an experienced executive, an aspiring manager, or a budding Professional. This course is an opportunity to sharpen your leadership and management abilities, increase your efficiency for professional growth and make a positive and lasting impact on the organization.

With this course as your guide, you learn how to:
• All the basic functions and skills required for the People Management role.
• Transform your People and Human Resource management efficiency for the current business climate
• Get access to recommended templates and formats for common HR processes.
• Learn useful case studies, industry practices, and demonstrations of different HR practices with useful forms and frameworks
• Invest in yourself today and reap the benefits for years to come

The Frameworks of the Course
Engaging video lectures, case studies, assessments, downloadable resources, and interactive exercises. This course is created to Learn how to be an effective Manager with HR knowledge and skills. Learn skills in performance management, recruiting, hiring, L&D, employee relations, and HR strategy.

Management of talent in the workplace is a matter of central concern to all managers and not only to HR professionals. Therefore, all managers, irrespective of their functional areas, are called on to solve problems that involve significant Talent Management issues. Basic knowledge and better understanding of Talent Management would help them in solving such problems. This course aims at imparting knowledge of Talent Management, People Management, Employee Development, Performance Management, Reports-Analytics and Employee Relations.
The course includes multiple Case studies, resources like formats-templates-worksheets-reading materials, quizzes, self-assessment, film study and assignments to nurture and upgrade the HR skill.

In the first part of the course (Section 1-10), you'll learn the most common human resource management processes like Recruitment, T&D, PMS, Employee Management, work and schedule Management and HR Policy.
In the middle part of the course (Section 11-14), you'll learn how to better manage develop competency, manger career progression or implement discipline and documentation related the human resource. You will also learn the skills required for an HR or People Management function with downloadable resources and applicable articles.

In the final part of the course (Section 15), you'll develop the ability analyze and solve Human Resource and People Management issues or scenarios with assignments related to Recruitment, Performance Management, Training & Development, and Practice tests.
What you will learn?
You will learn the key factors in the development of HR and People Management
What is Human Resource Management (HRM) and the Scope of Human Resource Management, the Processes in HRM and Role of HRM
Learn the Hiring, Training and Development, Performance Management, Motivation, ER, Operation, Policy and Compensation Retention Strategies followed by Organizations
Learn about the Skills required for Manager's to manage the Human Resource with case studies, quizzes, assignments and Course works
This training will be useful if your job involves advising, managing and improving the HR processes if you are managing a Team
Discover how to become far more self-aware in the way that you communicate and interact with people
This online course is packed full of professionally produced downloadable resources, which will enable you to start practicing immediately after completion
Skills Covered
NEW MANAGER
PEOPLE MANAGEMENT
Recruiting
KEY PERFORMANCE INDICATORS
LEARNING STRATEGIES
Certificate of completion
Preparation required

• You should have an interest in People Management
• An interest in Human Resource Management
• Be interested in leadership and Management
• Have an interest in Business
---
---
100% moneyback guarantee
If you cancel within 10 days and you're not completely satisfied, we'll give you all your money back. No questions asked.
Training 2 or more people?
Get your team access to 1,695 top PD HR US courses anytime, anywhere.
Section 1. Introduction-Part1
Introduction to the Course
7m 57s
Defining the Job
7m 35s
Writing the Job Description
6m 20s
Job Description Template
6m 33s
Section 3. Recruiting-Part1
Internal Job Postings
6m 42s
Employee Referrals
5m 10s
External Sources
5m 9s
Preemployment Screening
4m 57s
Screening Applications and Resume's
11m 59s
Section 4. Interviewing-Part1
Structured Interviews
6m 7s
Interview Questions
10m 46s
Section 5. Employee Onboarding and Orientation-Part1
What is Onboarding and Orientation
7m 43s
Planning of Onboarding and Orientation
7m 43s
Section 6. Performance Evaluations-Part1
Introduction to Performance Evaluations
3m 28s
The Job Description for Performance Evaluations
4m 45s
Core Competencies in Performance Evaluations
8m 58s
The Paradox of Measurement in Performance Evaluations
10m 10s
Employee Self-Review
4m 27s
Structured Performance Reviews and Discrimination
4m 43s
Section 7. Training-Part1
Purpose of Training
5m 21s
Strategy of Training
2m 49s
Identify Training Goals
4m 21s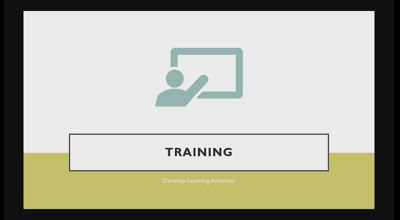 Develop Learning Activities
6m 32s
Training Records
4m 58s
Section 8. Work and Schedule Management-Part1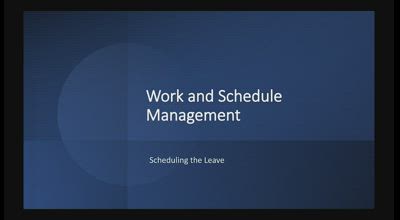 Scheduling the Leave in Work and Schedule Management
5m 6s
The Workweek in Work and Schedule Management
10m 56s
Section 9. Firing and Separation-Part1
Suspension and Termination
11m 47s
Section 10. Reward and Recognition-Part1
Introduction to reward
18m 26s
Scope and Link to Performance
4m 31s
Nomination and Assessment
5m 0s
Rewards System
10m 9s
Section 11. Managing Disciplines-Part1
Progressive Discipline: Coaching and Counseling, Retraining, if Necessary
3m 37s
Section 12. Competency Development and Succession Planning-Part1
Competency Assessment & Professional development Plan
6m 58s
Section 13. Career Progression Management-Part1
Career planning and development
8m 17s
Section 14. Documentation and Records Retention-Part1
Personnel Records in General and Employee Access to Their Own Personnel File
4m 17s
Learn from the best
Summery Around 13 plus years of experience in Global (India, US, Europe and UK) HR Practice & Policies, Learning and Development, People Development, Analysis, Compensation and Payroll, Compliance, Resource Allocation/Planning, Recruitment, Organizational Development, Performance Management, Team building, HRMS, Incident-Workforce Management, Automation, CSR and Digital Marketing. Managed and delivered different sessions/seminars/workshop on Communication, Leadership, Process, Self-Management and Motivation in different Universities, Forums and Special groups. Handled Corporate HR, Learning – Development, Project Management and Digital Marketing role for multiple locations like In India, USA, Europe and UK India streamlining the processes. Author : UPSKILLING : Create a Learning Organization - An Amazon Best seller in Human Resource Books YATL: You Are The Leader - A complete guide and workbook for Leadership and Management Competency Development Academic Background : Alumni of Presidency College Kolkata WB, India. Masters in Management with Specialization in HR/PM and Master in System Management Post Graduate Diploma in Personal Management Certified Lead Auditor, Train the Trainer, Compliance Notable Engagement as a L&D Expert: 1. Guest Lecturer for Industry connect and Placement cell in Amity University, Brain ware University, University of Engineering and Management and Different Engineering Colleges of MAKUT like BBIT, BC Roy Engineering College, MCKV and Kolaghat Engineering College. Total more than 50 hours session with 2000 plus students 2. Member of the Board of Studies for Institute of Engineering and Management 3. Founder Member of HRGLF and active member of HR Shapers, HRFI and similar groups/forums 4. Participate in the final draft of training content for Apprentice under the National Skill Development Corporation through BOPT East, notable speaker in the east region session 5. Motivational Speaker, Whitepaper Contributor, Culture Manager, Leadership and Soft skill Trainer at a Global Level for the present organization