COURSE Environmental Law
Renewable Energy and Bitcoin Mining
Renewable Energy and Bitcoin Mining: Key Considerations and Regulatory Challenges

Created by
Knowledge Group
About this course
The rise of bitcoin mining has become a subject of attention due to the energy-intensive process to create coins. Given concerns related to the amount of carbon dioxide emitted by this energy usage, the crypto-mining industry is now under immense pressure to go 100% renewable.

In this Webcast, experienced environmental lawyers Linda R. Shaw (Knauf Shaw LLP) and David P. Flynn (Phillips Lytle LLP) will provide the audience with a comprehensive discussion of the current developments and challenges surrounding bitcoin mining and renewable energy. Speakers, among other things, will also provide key considerations in switching to renewable energy sources.

Field of Study: Specialized Knowledge
What you will learn?
Learn & understand how crypto-mining is energy intensive
Understand the details of working of the Greenidge facility in Dresden NY
Analyze the migration to proof of stake (POS) from proof of work (POW)
Identify the significance of green proofs & renewable energy credits
Understand how bitcoin mining and renewable energy can integrate to avoid curtailment
Certificate of completion
Prerequisites

General knowledge of energy laws and cryptocurrency
---
---
100% moneyback guarantee
If you cancel within 10 days and you're not completely satisfied, we'll give you all your money back. No questions asked.
Training 2 or more people?
Get your team access to 1,814 top PD HR US courses anytime, anywhere.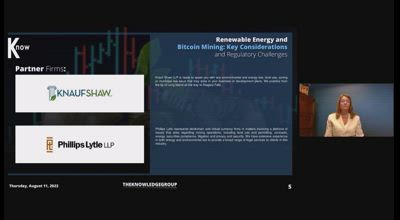 Course video
56m 33s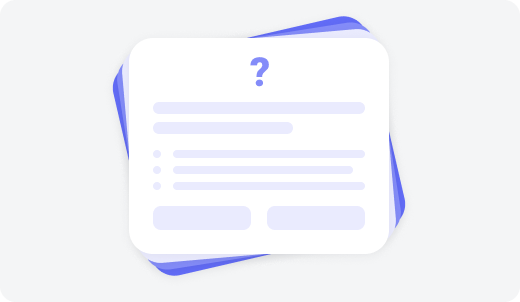 Review Questions
3 questions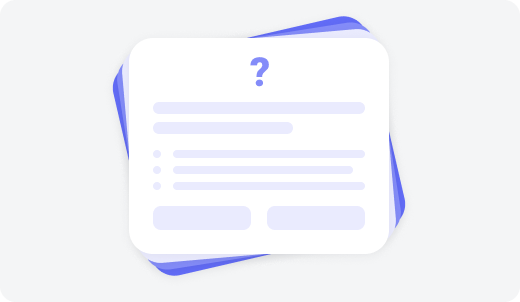 Final Exam
5 questions
Learn from the best

Knowledge Group
/ INSTRUCTOR
Live and Recorded CLE & CPE Webcasts in the Legal, Tax, Finance, Risk, Compliance and Human Resources Industries
The Knowledge Group have been a trusted name in providing CLE and CPE for almost 15 years. Based outside of New York City we bring together speakers from AMLAW 100 firms and Fortune 500 companies to provide cutting-edge analysis and insight.
Linda Shaw, a Partner at Knauf Shaw, with over 30 years of experience in environmental, energy, and land use law, focuses her practice on brownfield redevelopment and associated land use, zoning, permitting and environmental review to facilitate the ultimate remediation and redevelopment of contaminated property. From 1998 to the present, Linda has been a managing partner at Knauf Shaw, LLP, becoming one of the first females in New York to be a named partner in a law firm. She is recognized as the preeminent authority in the state on the New York Brownfield Cleanup Program. She participates in a number of legislative and state policy advisory groups which led to creation of the Brownfield Cleanup Program of 2003, and the 2008 and 2015 program amendments and is actively working on the 2022 amendments to the Brownfield Cleanup Law. Linda handles compliance issues related to hazardous waste, chemicals and petroleum handling, and cost recovery litigation to recoup costs incurred from responsible parties. Linda spends her free time on home renovation projects and enjoys cultivating extensive gardens on her property.
Partner Phillips Lytle LLP
David P. Flynn is a partner at Phillips Lytle and leader of the firm's Environmental Practice Team and co-leader of the firm's Energy and Cryptocurrency & Bitcoin Mining Practice Teams. He advises clients on the financing, development and siting of solar, storage, hydrogen and wind projects, as well as the licensing of hydropower projects. He also represents cryptocurrency firms on facility siting, regulatory and energy-related matters. Mr. Flynn regularly speaks on energy topics across New York State and has strong connections with major energy and energy-related organizations, including the American Council on Renewable Energy (ACORE) and the Business Council of New York State.