COURSE Artificial Intelligence
Automation, AI, and the CPA
An overview of technological advancements within the CPA profession
Created by
Mark Stovel, CPA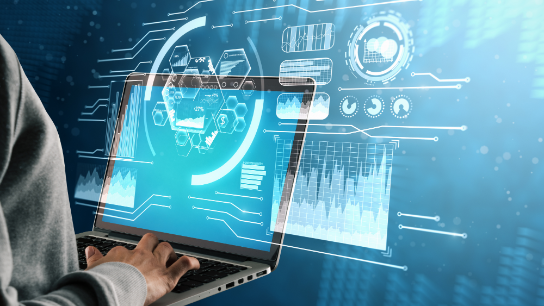 About this course
CPA firms are grappling with recruitment shortfalls and burnout while striving to help businesses grow and meet new challenges. Many firms have implemented technological investments to streamline their workflows, lower costs and deliver accurate results. Chris Mines is joined by Mark Stovel, CEO, and founder of CPA Firm Accelerator and fractional CFO of KP9 Interactive. They discuss how automation and AI can help businesses make meaningful gains, replace manual tasks, and be tailored to meet specific needs. Throughout the course, Mark explains how AI and automation are the gold standards of the CPA trade and how firms can educate themselves and reduce cybersecurity threats.

Some of the topics covered in this course include:
An outlook of the months and years ahead
The changing role of the CPA
How automation and AI can benefit small, medium, and large firms
How firms can vet and test different software
AI-enabled audits
Incentives to train and retain staff and more!
Certificate of completion
---
---
100% moneyback guarantee
If you cancel within 10 days and you're not completely satisfied, we'll give you all your money back. No questions asked.
Training 2 or more people?
Get your team access to 1,814 top PD HR US courses anytime, anywhere.
Automation, AI, and the CPA
59m 20s
Learn from the best
Mark helps CPAs build sustainable businesses to work less while maintaining an incredible experience for clients. His work enables CPAs to run a thriving practice working only 35 hours per week! Mark started college to become an architect, however, after some business classes, he fell in love with the challenges that running a business presents. Mark graduated college with a Bachelor of Commerce degree in 2010 and became a CPA in 2013. After spending five years at one of the big four firms, Ernst + Young, Mark joined a small manufacturing company to run the financial and operations department of an oil and gas services company. In 2017, Mark, with his family, moved across the country, prompted by his entrepreneurial fervor. He launched an entirely online CPA firm, servicing clients from coast to coast in over a dozen different industries. In 2021, Mark decided to sell his online firm four years after starting it from scratch, earning a valuation 50% above industry standards. He then started a new venture to help other CPAs grow their firms, streamline their workload, and sell for a premium. Through his CPA Firm Accelerator agency, Mark helps CPAs leverage technology to increase firm efficiency and profitability. He has combined his love of process improvement and technology to help other CPA and Bookkeeping firms create an incredible experience for their clients. Mark lives on a farm with his partner and they have three young daughters. He enjoys running, skiing, staying active, and helping CPAs regain their FREEDOM.
Christopher Mines
/ AUTHOR
I have over a decade of multimedia experience as a desktop publisher, Livestream producer, PA announcer, webcast director, professor, emcee, and more. I am a radio broadcasting graduate with additional coursework in political science and journalism. I gained critical knowledge while shadowing veteran broadcasters. I have extensive training in creative writing, current affairs, freelancing, and story structure. I have crafted current affairs interviews with Justin Trudeau, Romeo Dallaire, Ed the Sock, Kenny and Spenny, and Mike MacDonald. I love working as a creative storyteller and having conversations with people from all walks of life. My goal is to connect with diverse voices and to foster discussions on complex issues while striving to make the conversations as accessible and inclusive as possible.